As the first bathroom showroom of acrylic bathtubs/showers and faucets in Timmins, Ontario The Mermaid Gallery has since 1989, built a solid reputation for quality and customer satisfaction.
Under new ownership since 2007, Mermaid Gallery has always thrived with a vision and passion to bring the best quality product at an affordable price.
The Mermaid Gallery stands out as the exception in the industry with bench marking quality products and excellence in customer care that awe even the competition. Elevating the "Bar" in quality and knowledge, The Mermaid Gallery is not surprised at the competition's attempts to imitate and model their expertise and products. Always determined to stay a step ahead, our dedicated Mermaid Gallery team is always ready to help and guide you towards the vision of a perfect bathroom. Our commitment to acquire outstanding products is a never ending journey.
The Mermaid Gallery is a proud member of the Timmins Chamber of Commerce. We are also supporters of the TDH Foundation, Filles D'Isabelle, Timmins Minor Hockey, MADD Canada, and various local charities.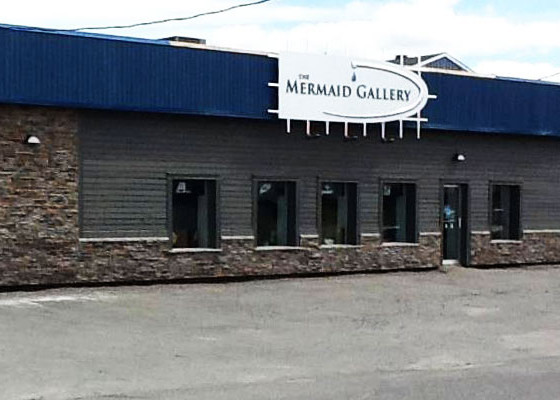 LOCATION:
50 Shirley Street South
Timmins, ON  P4R 1H2
Hours:
Monday to Friday: 9 a.m. to 5:00 p.m.
Saturday: CLOSED
Sunday: CLOSED